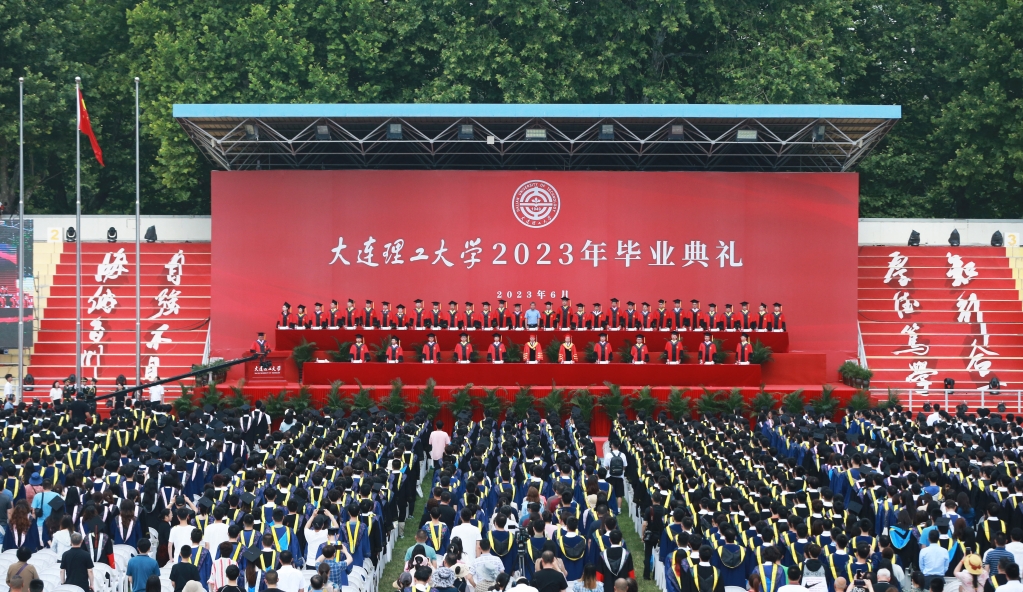 On June 19, Commencement and Degree Conferment Ceremony was held in Dalian University of Technology (DUT). 6,287 undergraduates and 5,207 postgraduates were awarded degrees at the ceremony. Secretary Xiang Changle, President Jia Zhenyuan, other university leaders, heads of academic departments (schools) and relevant functional departments and offices, and student and teacher representatives attended the ceremony.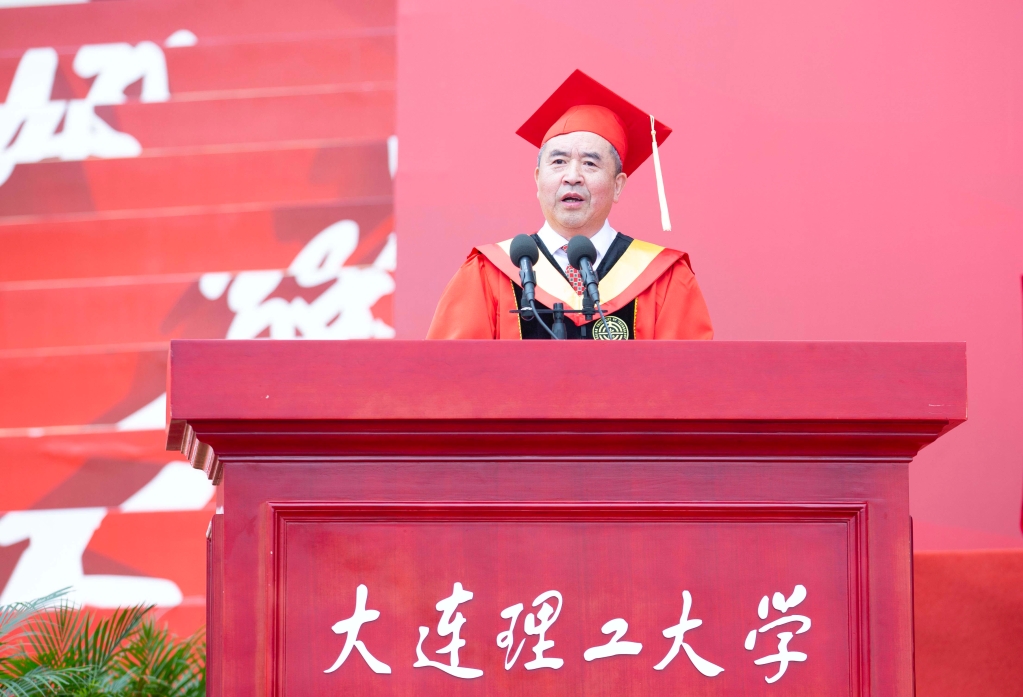 President Jia Zhenyuan made the commencement speech. He highlighted the role of the graduates as new power to witness history, promote history, and create history. As the one of the DUT graduates in the new era, students are encouraged to have ambition, backbone and strength to fight for the modernization of Chinese style, and ride on the momentum of the times and set off to happiness.
At the ceremony, Vice President Zhang Chi read out the resolution on conferring degrees; Vice President Zhang Yanjun read out the decision on the commendation of advanced collectives, outstanding individuals, and outstanding graduates in obedience to the needs of the country for the graduates of Class of 2023. University leaders presented awards to the award-winning representative.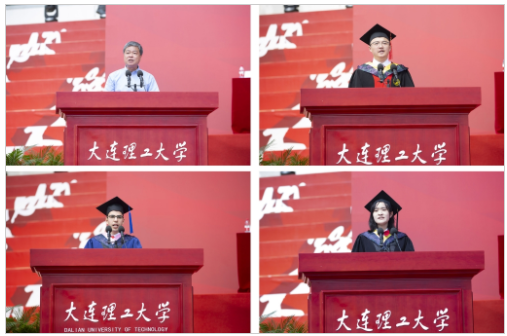 During the ceremony, representatives of undergraduate students, graduate students and international students spoke separately to express their reluctance and gratitude to their alma mater. Parents of graduates witnessed the important moment at the scene. The whole ceremony was covered live on Xinhua Net, Tik Tok and People's Daily.